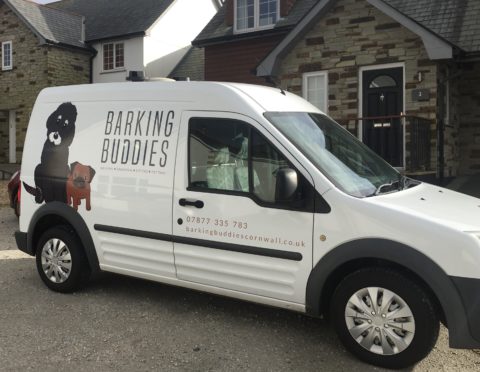 A pet transport service to take your pet where they need to go if you can't.
Prices are determined by your pet's journey and calculated by mileage and any appointment duration.
Pets to Vet
I can accompany your animal door to door and be with them throughout their appointment.
Pets on Holiday
I can transport your pet to their holiday destination or kennels so you can concentrate on all the other human family needs. I can pick up and return your pet to your home at a similar time to your departure/return to minimise the stress of separation anxiety.
Pets Move House
Are you moving house and need your animals transported safely or maybe you just would like your dog to be taken away from possibly suffering anxiety or stress during your removal? I can combine this service with a groom, walk or hike and deliver your pet safely to your new home when you have their new space ready.
Pets go to the Wedding
I offer a drop off/pick up service or a dog chaperone service so your dog can become part of your big day for a period of time that suits your event. I tailor this service to individual requirements so your dogs are made to feel as special as every other guest. I can combine this service with a groom, walk or pet sitting giving you the peace of mind that your pet will also enjoy a perfect pampered day.
---
Please contact me to discuss all your pet transport requirements
Prices start from £12 per hour plus mileage at 40p per mile.
My vehicle is professionally fitted by Scarrots offering 5 secure kennels with a DEFRA pet ventilation system and individual observance camera's. I ensure your pet travels to and from all destinations safely and in comfort. I carry fresh water and a Pet First Aid Kit. I am fully insured for the transportation of pets.